CIC Webinar
August 28, 2020
CIC hosted its first free webinar in partnership with the Philippine Council of Evangelical Churches (PCEC). CIC is now the PCEC Creation Care Commission. Rev. Dave Trinidad provided a biblical overview about why Christians should care for creation. Dave is the senior pastor of Sampaloc Bible Christian Community and CIC's current board chairperson.
Boots Mendoza, a local creation care champion, spoke on the challenging issue of plastic: hero or villain? Plastic pollution is a major issue in the Philippines. This country ranks as the third highest contributor of plastic pollution in the ocean. What happens when we add the significant global increase of the use of plastic during the COVID-19 pandemic to the mix? She raised several gains as well as setbacks during the pandemic, but also shared many local examples of good efforts to curb the issue of plastic.
This webinar is the first of a series of educational webinars aimed to inspire individuals and galvanize local churches to work together in caring for God's creation.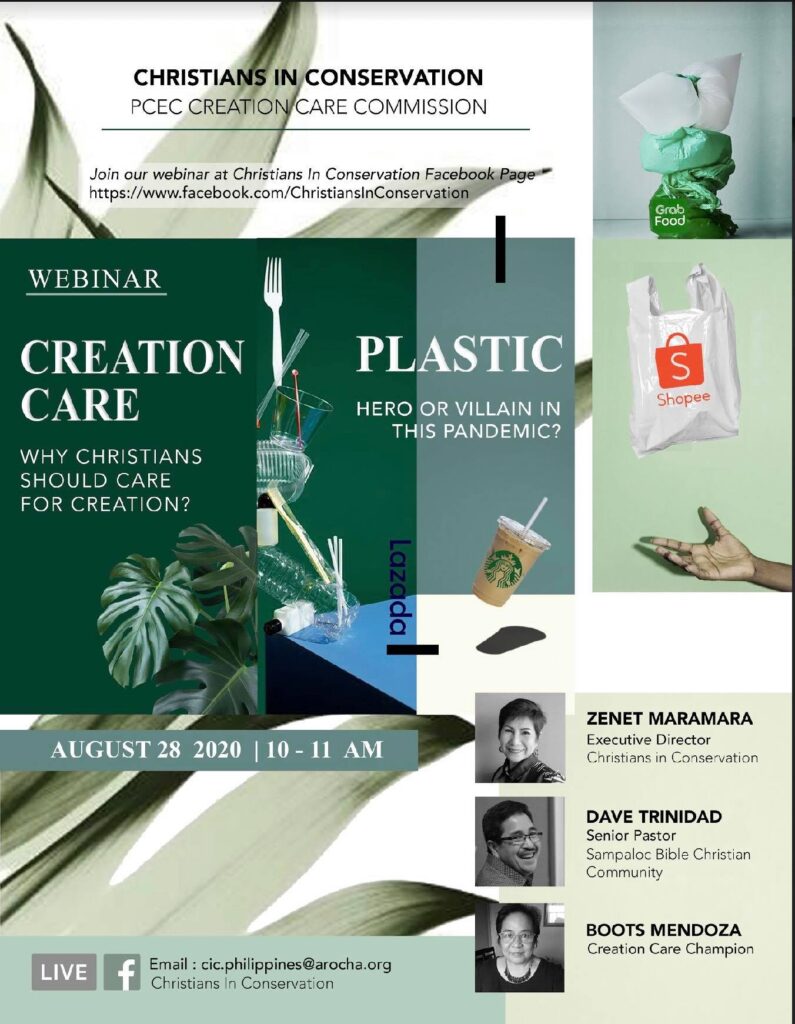 Return to Past Events.