Upcoming webinar with PCEC
On October 29, 2020, Christians in Conservation (CIC) will be co-hosting its first event with the Philippine Council of Evangelical Churches (PCEC). Following an official signing earlier this year, CIC became the conveyer of the Creation Care Commission of PCEC, which enables an exciting opportunity to mobilize up to 20,000 local churches to take an active role in caring for God's creation.
This webinar event will include a panel of four speakers who will touch on the theme of "The Evangelicals and Creation Care: What Can Churches Do?". Refer to the poster below for more details.
If you are interested to attend the webinar, please complete the short registration form below:
https://forms.gle/2oSp6LZ1hzu3dFbb9
We look forward to seeing you there!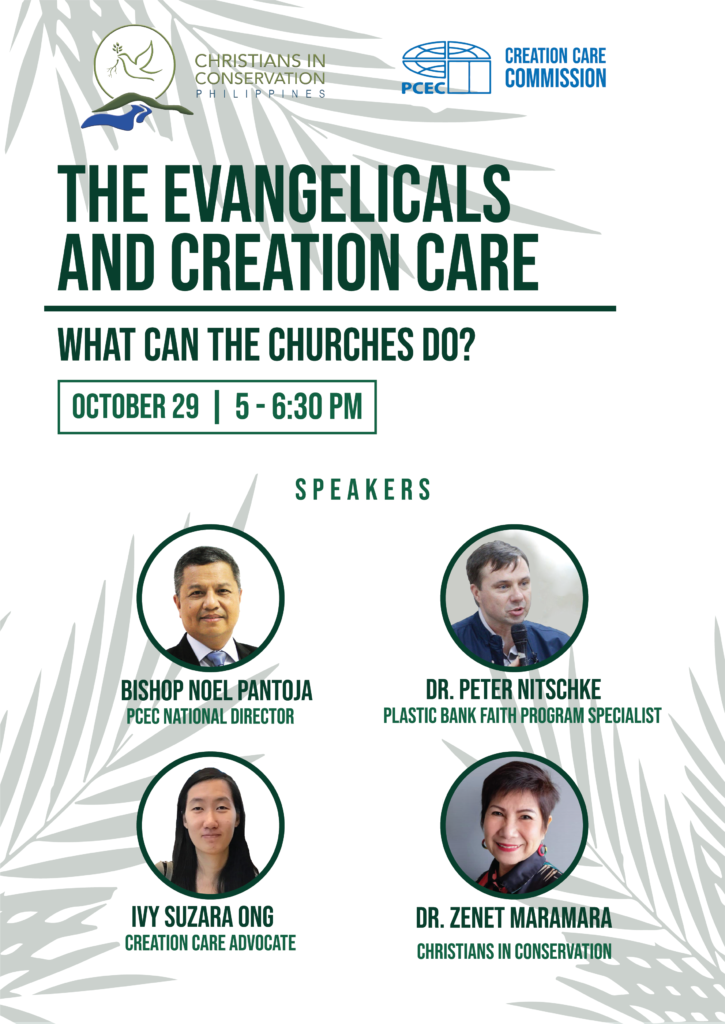 Read more about CIC's partnership with PCEC.