CIC partnership with PCEC
Christians in Conservation (CIC), is officially the Philippine Council of Evangelical Churches (PCEC) Creation Care Commission, with the signing of the memorandum of understanding between Bishop Noel Pantoja, PCEC National Director and Christians in Conservation executive director, Dr. Zenet Maramara in February 2020.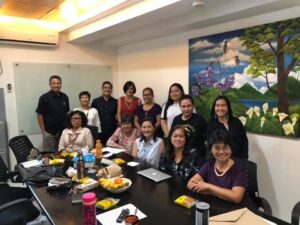 PCEC Creation Care Commission is committed to equip PCEC members churches affiliates in teaching creation care theology as well as provide practical tools to engage their congregation to practice good earth-keeping as part of their worship of God.
In partnership with Christians in Conservation, the PCEC Creation Care Commission will prepare creation care resources and conduct trainings and webinars. PCEC Creation Care Commission convenor, Dr. Maramara, says "this is now the best time for the evangelical churches to proclaim that God's mission include all of his creation and that His salvation is not limited to soul care but the redemption of all the earth."
If you are interested to share your experience, expertise, or stories about creation care, we are looking for volunteers. You may email [email protected].